HBS Club of NEO in collaboration with HBS Club of Chicago present: Authentically Leading with Blind Ambition
March 18, 2021
Location: Virtual
Join the HBS Club NEO in collaboration with the HBS Club of Chicago for a Fireside Chat with Chad E. Foster (HBS '16) and Bill George (HBS Senior Fellow)
The stories we tell ourselves either limit us or propel us towards our goals. Are you ready to turn your biggest obstacle into your biggest advantage?
---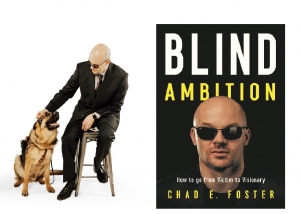 When most people were preparing for the adventure of adult life, Chad E. Foster was watching the world he grew up with fade to black. But going blind in his early 20's didn't stop him from living. Becoming an avid coder, he built software Oracle thought was impossible and won over $45 billion in contracts in the business world.
Overcoming his own struggles and inspired by Bill's teachings at HBS, Chad discovered blindness was a "gift" from which he developed the mental stamina and resilience to live his best life.
Chad and Bill will discuss how finding the courage to authentically lead offers us a path forward in life, regardless of our circumstances. They will also review the journey, lessons learned and the tools Chad used to adapt and mold himself into who he is today, which he describes in his upcoming book Blind Ambition: How to Go from Victim to Visionary.
In this session, be prepared to:
Stop staying trapped, discover your unique strengths and bounce back
Learn the mental model that Chad uses to quickly overcome frustrations and stressors
Gain a new perspective of diversity and inclusion
Shift your mindset, turn your excuses into personal motivation, and decide that you are in charge of who you want to be
SPEAKER: Chad E. Foster, HBS '16, Motivational Keynote Speaker and Sales/Finance Leader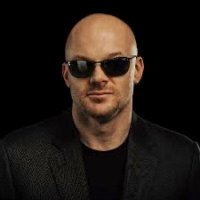 Chad E. Foster is a motivational keynote speaker, sales/finance leader, and inspirational change agent who works at Red Hat/IBM. He was the first blind executive to graduate from Harvard Business School's Program for Leadership Development and has been featured with NBC, Forbes, the Atlanta Journal Constitution, USA Today, Thrive Global, and Chief Executive Mag.
"People are often surprised at what I was able to achieve in spite of being blind but to the contrary, I feel I am successful because I am blind, not in spite of it," says Chad.
After losing his eyesight while attending college in his early twenties, Chad started at Accenture, and has built a career in the technology industry where he has directed financial strategies and decisions resulting in more than $45 billion in contracts. Determination, ambition, and resilience are the key drivers to his incredible journey.
The Atlanta Opera has commissioned an opera inspired by his life story and his first book, Blind Ambition: How to Go from Victim to Visionary, is available for pre-orders on Amazon, Barnes and Noble, Apple Books, Bookshop, Books-A-Million, Google Play, and other fine retailers.
If you order before February 16, 2021 and enter your order details on blind ambition you will receive the audio book for free and start reading today. Please also take a look at the book trailer for a preview of Blind Ambition: How to Go from Victim to Visionary.
Today, Chad speaks to corporate audiences and professional athletes to help them develop resilience in the face of uncertainty, better understand how to harness diversity for innovation and show people how to overcome their own blind spots. He lives with his wife and his 2 children in Atlanta, GA.
MODERATOR: Bill George, Harvard Business School (HBS), Senior Fellow and former Chair & CEO of Medtronic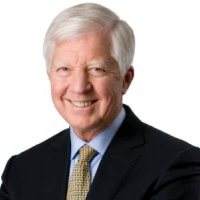 Bill George is a Senior Fellow at Harvard Business School, and is the former Chair and Chief Executive Officer of Medtronic. He is the author of Discover Your True North and The Discover Your True North Fieldbook, Authentic Leadership, True North, Finding Your True North, 7 Lessons for Leading in Crisis and True North Groups. Bill has previously served on the boards of Goldman Sachs, Mayo Clinic, ExxonMobil, Target, Novartis and The World Economic Forum USA. In 2014 the Franklin Institute presented Bill with the Bower Award for Business Leadership. He was elected to the National Academy of Engineering in 2012 and was named one of "Top 25 Business Leaders of the Past 25 Years" by PBS. Mr. George received his BSIE with high honors from Georgia Tech, his MBA with high distinction from Harvard University, where he was a Baker Scholar. He has received honorary PhDs from Georgia Tech, Mayo Medical School, University of St. Thomas, Augsburg College, and Bryant University.
Schedule
10:00 – 11:00am ET
Reservations
Patrons: $0
Members and Spouses: $0
Non-Members: $10
See all upcoming events.
https://www.hbs-neo.org/wp-content/uploads/hbs-logo.jpg
0
0
Lauren Smigelski
https://www.hbs-neo.org/wp-content/uploads/hbs-logo.jpg
Lauren Smigelski
2021-03-04 12:34:58
2021-03-12 12:24:59
HBS Club of NEO in collaboration with HBS Club of Chicago present: Authentically Leading with Blind Ambition